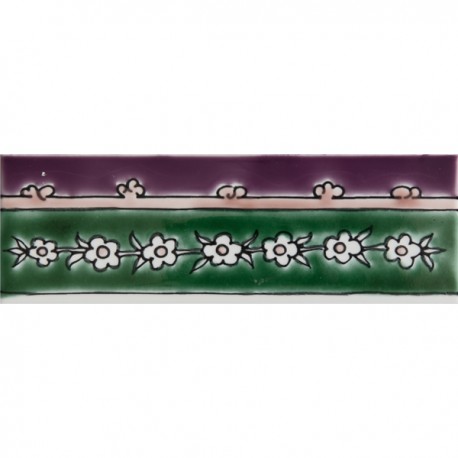 View larger
DAMAS VERT F.
B00782H10106
Oriental Ceramic Tiles

The oriental tiles originate from the realm of shahs and the empire of the sultans, some even come from further afield that the centuries have not dimmed their wonderful patina and the elegance of their refined design explains their great popularity among the connoisseurs and the aficionados.
In this range Dorémail has restored the intricate patterns and the rich colours of the past and it presents them today in the manner and the style of their original design. The hand painted oriental tiles are peerless in creating refined and sophisticated decors.
Availability date:
| | |
| --- | --- |
| Unit | PIECE |
| Collection | ORIENTAL TILES |
| Size | 6.5X20 |
| Use | WALL |
| Packaging | 15 |
| Brand | DOREMAIL HERITAGE |
| Typology | TILES |